It's all about the experience your clients get with your brand
It's all about the experience your clients get with your brand
It's all about the experience your clients get with your brand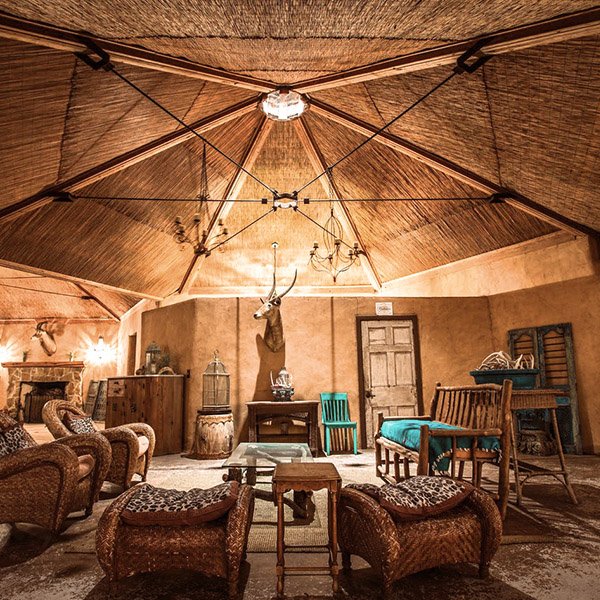 The Gathering: A Yoga & Creative Writing Retreat
Location : THREE POINTS RANCH, TEXAS
There are some places you crave where time seems to pause – places where stress falls away and the stillness feels safe and nourishing. Places steeped in fresh air and open skies, tucked away from the crowded world. This autumn, Cole Chance and Victoria Erickson are taking you deep into the heart of one of these oasis, in the nurturing cradle of Texas Hill Country.
"Community is not merely a gathering of individuals coming together. Community is an almost alchemical reaction that happens among all that we are capable of being and becoming."
~Omid Safi
Our capacity for connection is vast, sometimes it just needs a place to unfold. I hope to create that space. With my gatherings, whether they are adventure retreats or more internal, I strive to curate containers that aid in the expansion of perspective and possibility.
The community that I've witnessed cultivated in these retreats, blows me away and melt my heart, again and again. When we slow, observe, and engage mindfully with world around us, the people around us, we cannot come back unchanged in our relationship to ourselves.
This human experience is endlessly fascinating when we give ourselves the space and permission to explore.
When we shift our surroundings, we often shift pieces inside of us that may have become habituated from our day to day. A bit of a pause and shake up can produce new eyes from which we can meet ourselves and our life with a freshness.
What if I'm not very good at yoga or a beginner?
Fear not my dear! This being the most asked question, you are not alone. The majority of attendees are actually at the beginning of their yoga journey, though our retreats are designed for all levels and body types.
My aim is to share a space that will help you deepen your practice, explore your inner emotional landscape, and support you in discovering the unique expression of your own practice so you can take it home!
Yoga is SO much more than postures and flexibility! I offer a holistically immersive approach that encompasses the physical, mental, emotional, and spiritual elements of yoga.
What if I'm not very flexible?
While it's a common misconception that you must be ultra-flexible to be a yogi, flexibility is absolutely not a prerequisite.
My retreats are not focused on achieving fancy postures or doing the splits. While we will dive into daily all-level asana classes, our main goal is to explore the nature and culture surrounding us, create meaningful connections with other participants, and develop a stronger, more loving relationship with ourselves.
The other teachers and I are there to support and guide you at whatever stage you are at physically and emotionally.
So forget the wild poses you see on social media, where you are is the perfect place to start!
What will the yoga and schedule be like?
There will be 1-2 physical classes a day depending on the schedule of our other adventures. The morning classes are typically more movement-based and we invite more cooling aspects into the evening classes.
What stays consistent is that everything is encouraged but optional! Part of yoga practice is learning to create a close relationship with ourselves, listening to when it's safe to go further, and when it's time to take a step back. Every retreat varies in its offerings, but you can expect a beautiful balance of movement and relaxation!
What will the food be like (I have allergies)?
I love food and know the importance of clean nutritious fuel! The meals served on our retreats are colorful, plant-based, and as local and organic as possible. Some will have meat protein options, please inquiry about your specific retreat. We happily cater to dietary restrictions just please let us know upon registration.
Are there age limits for your retreats?
Absolutely not! Our retreats are for curious humans who are open to connecting and exploring - there is no age limit for that!
There is such beauty in spaces where we learn from each other cross-generationally and I honestly don't think this happens enough, so please come and feel welcome sharing and learning from one another.
We generally have a wide range of ages, backgrounds, and experience with yoga/meditation.
What if I come by myself?
Most of our guests come by themselves and I am continuously blown away by how quickly a group of strangers can come together as a family. People of diverse ages, backgrounds, and lifestyles come from all over the world to attend these gatherings.
I love seeing people who met on our retreats reconnect years later somewhere in the world! Many form everlasting bonds, including some love stories!
Come by yourself and leave with a community!
What's included/not included?
Included:
Daily yoga/meditation
All workshops & classes
Group excursions
Meals (colorful, plant-based, and as local and organic as possible)
Not included:
Flight & visa costs
Trinkets & souvenirs
Travel insurance (HIGHLY RECOMMENDED)link
Outside food/drinks
Any add-ons & excursions
Transportation, unless otherwise stated on specific retreat's page
COVID-19 Testing
What should I bring?
Each retreat location will differ so please check the specific retreat's landing page for more details.
General List:
Yoga mat
Comfortable clothing for yoga practice (clothing that you can layer is great for all weather conditions!
Blanket/shawl,
Sandals
Walking shoes
Journal
A good book
Headphones
Toiletries
Earplugs
Bathing Suit
Playfulness & Curiosity!
Do you offer a payment plan?
We are happy to work with you on a payment plan to make the journey more supportive for you. Please inquire to discuss payment plan options.
Payment Info:
• 90 days from the start of the retreat↠ 50% of your remaining total paid
• 45 days from the start of the retreat↠ Final balance is due
WeTravel accepted Payments by USD
• ACH direct deposit (Free but personal bank fees may apply, check with your bank).
• Visa, Mastercard, American Express, Discover, JCB, Diners Club, UnionPay (2.9% for Visa, MC, and Discover or 3.9% for AMEX).
Other currencies:
WeTravel only accepts payments in USD, GBP, EUR, CAD, ZAR and AUD. Payments in currencies other than USD, GBP, EUR, CAD, ZAR and AUD are automatically converted into USD at the daily exchange rate.
When should I book my flight?
Please do not book your flight until your registration is completed and secured through the payment website. Once you have received an email confirmation you are safe to book your flight!
What if I need to cancel?
The deposit is non-refundable and due upon registration
• 90 days from the start of the retreat↠ Full refund (minus your deposit)
•90-45 days from the start of the retreat↠ 50% refund of retreat total (minus your deposit)
• 45 or fewer days from the start of the retreat↠ No refund (this is where your travel insurance with trip protection will come in)
Participants are responsible for all nights and rates reserved. Because this is an all-inclusive retreat, refunds and pro-rating are not possible. Please let me know if you have any questions. We must book a certain number of participants for the retreat to be held. If the retreat is not filled, a full refund will be issued to all participants. Review our full Terms and Conditions.
Do I need immunizations/vaccines and a visa to travel?
Please contact your nearest travel clinic for the latest requirements in the location you are visiting. It's your responsibility to stay up to date with all national and international travel recommendations and requirements and obtain all required immunizations/vaccines/testing and travel documents (including visas) before arriving at the retreat.
With COVID-19, testing and travel requirements are changing regularly. You are responsible for monitoring testing and vaccination requirements for travel. Please be aware of how your Traveler's Insurance covers cancellations or delays related to COVID-19. This will vary depending on the policy provider. World Nomads is a great place to look for travel insurance.
STAY IN THE LOOP
SIGN UP TO MY NEWSLETTER