Join us for 8 days and 7 nights on the Big Island of Hawaii as we befriend the human experience through alchemical practices to deepen the journey towards wholeness.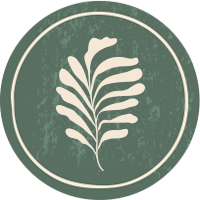 In a culture of constant distraction it's easy to stray from the wisdom of our inner world as well as our inherent connection to the greater web of life.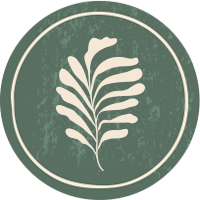 "It could be the eternal project of mankind, to learn what the forests have figured out."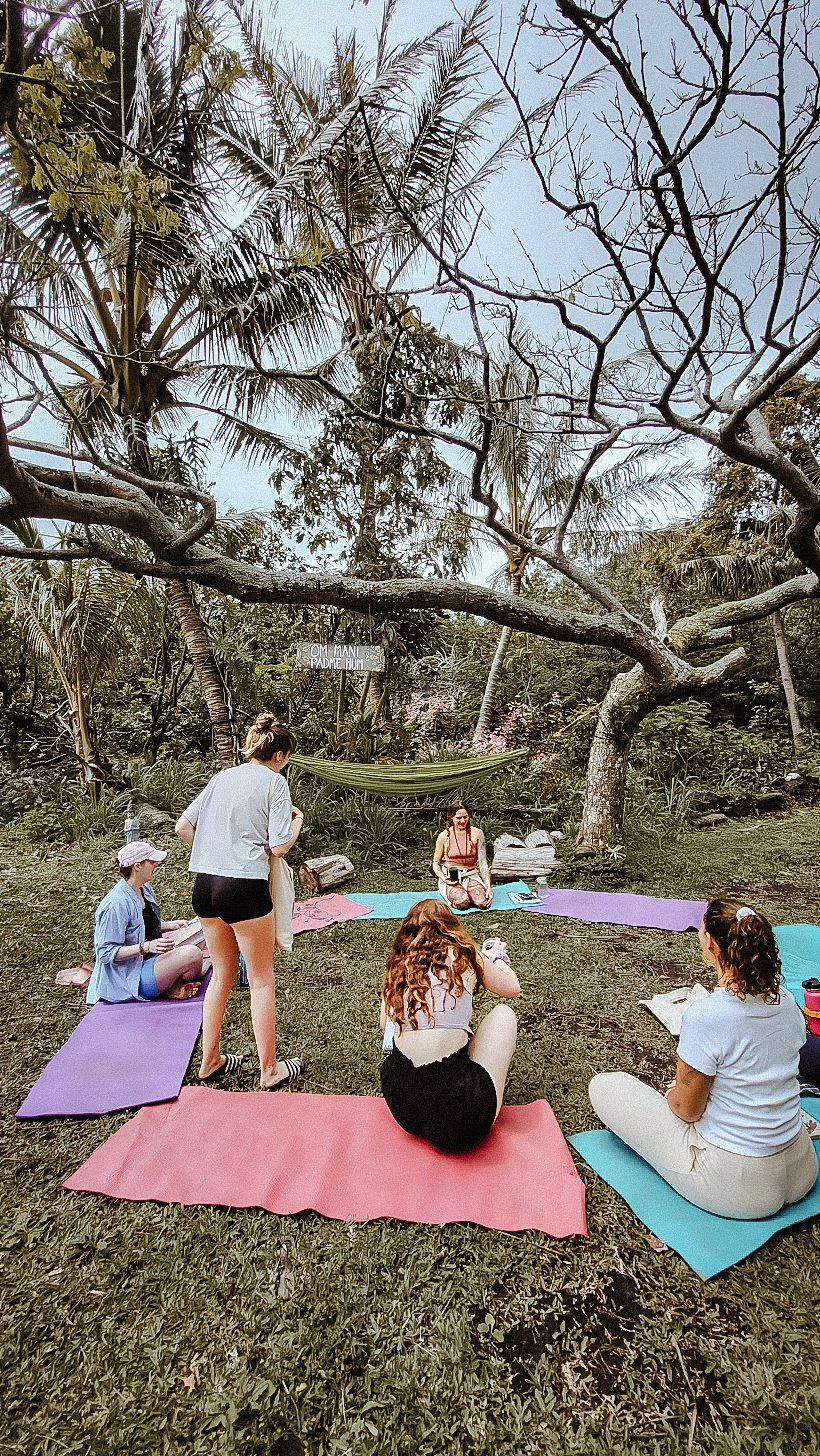 Holotropic Breathwork® is a powerful approach to self-exploration + healing that integrates insights from modern consciousness research, anthropology, various depth psychologies, transpersonal psychology, Eastern spiritual practices, and mystical traditions of the world.
With the eyes closed and lying on a mat, each person uses their own breath and the music in the room to enter a non-ordinary state of consciousness. This state activates the natural inner healing process of the individual's psyche, bringing him or her a particular set of internal experiences. With the inner healing intelligence guiding the process, the quality and content brought forth is unique to each person and for that particular time and place. While recurring themes are common, no two sessions are ever alike. Additional elements of the process include focused energy release work and integration practices such as mandala drawing.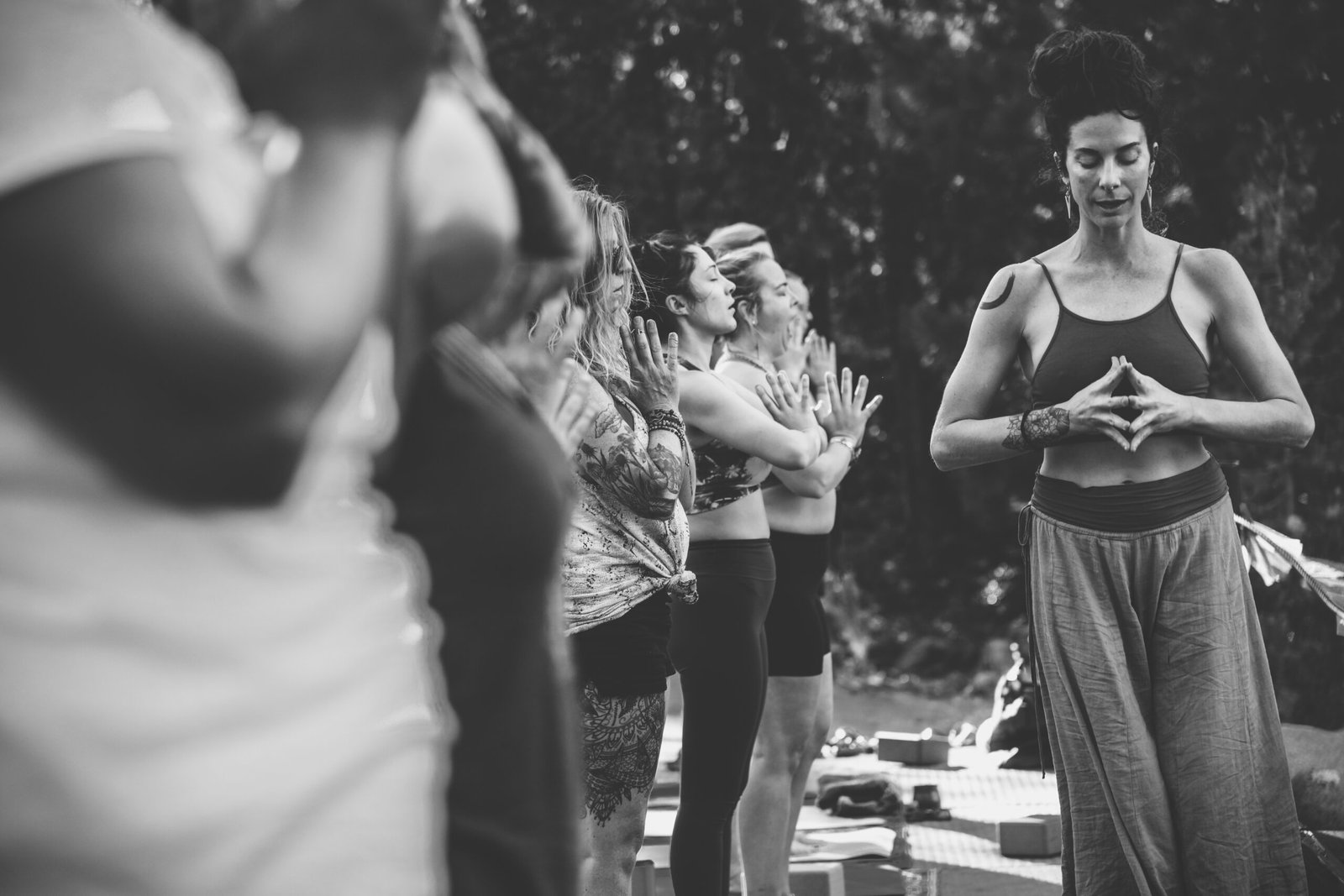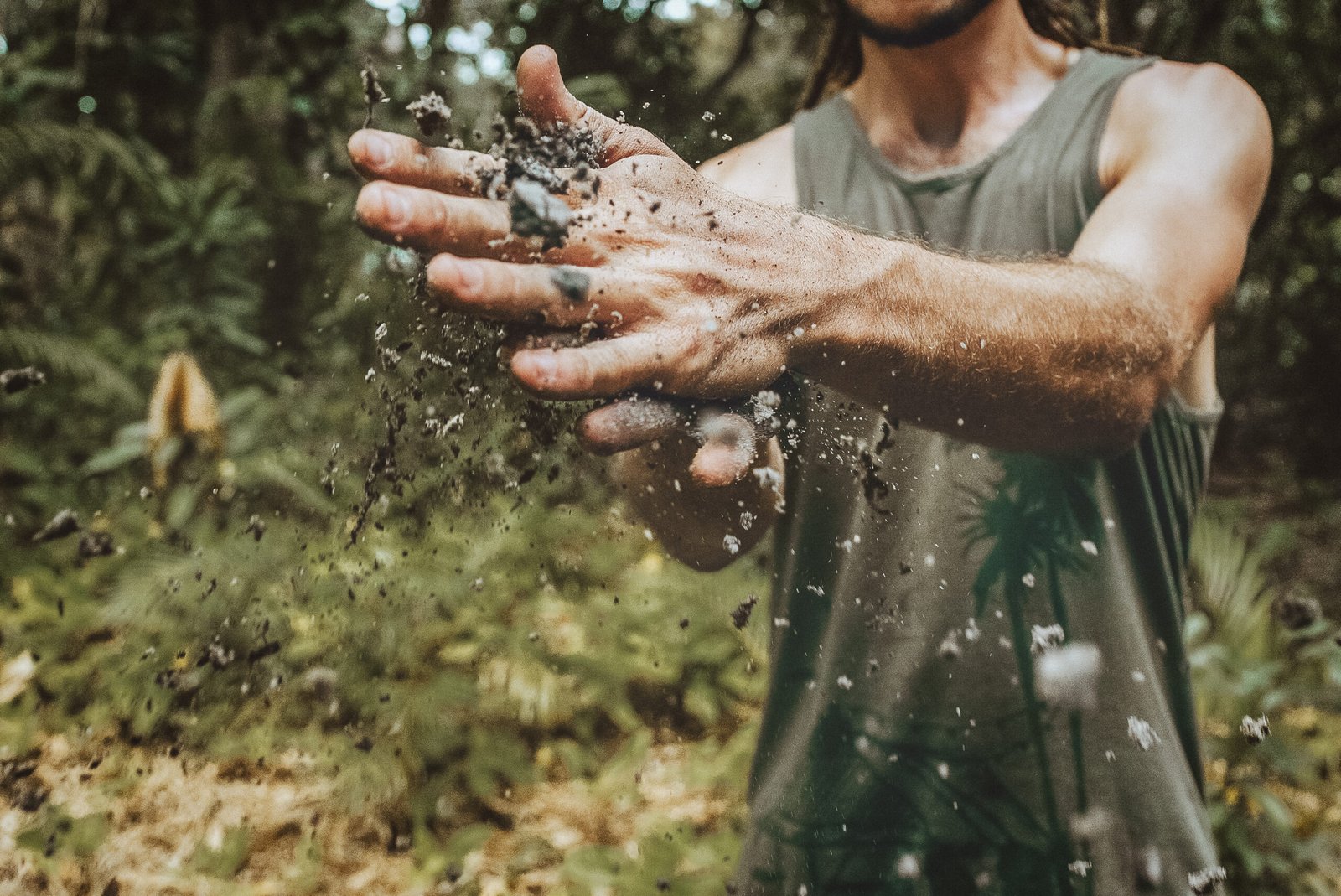 3 delicious + locally sourced meals a day
Daily yoga classes
A blend of inquiry workshops (dance, ritual, authentic relating, mythology)
Holotropic Breathwork immersion
Beach explorations - a black sand beach + green sand beach (one of 4 in the world)
Trip to Kahuku Volcanic Area + the Ancient Ohia Forest
Travel to Hawaii or the venue
(free local transport option given)
Any visa required for your stay
Massages
Earthsong is a beautiful, off-grid eco-retreat and organic farm in Ka'u, one of the least populated districts on the Big Island of Hawaii. The rooms here are simple, yet colorful and considered. Hot showers as well as compost and flush toilets are available. Structures are rustic and well-woven into the food forest, with exposure to the earth's song in the form of wind, rain, birds, geckos, bugs, frogs, and cows.
The land is full of tropical plants, flowers, trees, and creatures that flourish in the property's jungle - all the makings of a sweet sanctuary.
This eco-community extends an invitation to tune into the deep ecology of not only ourselves, but also of the ancient and sacred land of Hawai'i. Earthsong provides a true permaculture and ecological experience taught by the land tenders and facilitates hiking in an ancient forest, bathing in spring water and sweet excursions to spaces of the sacred island.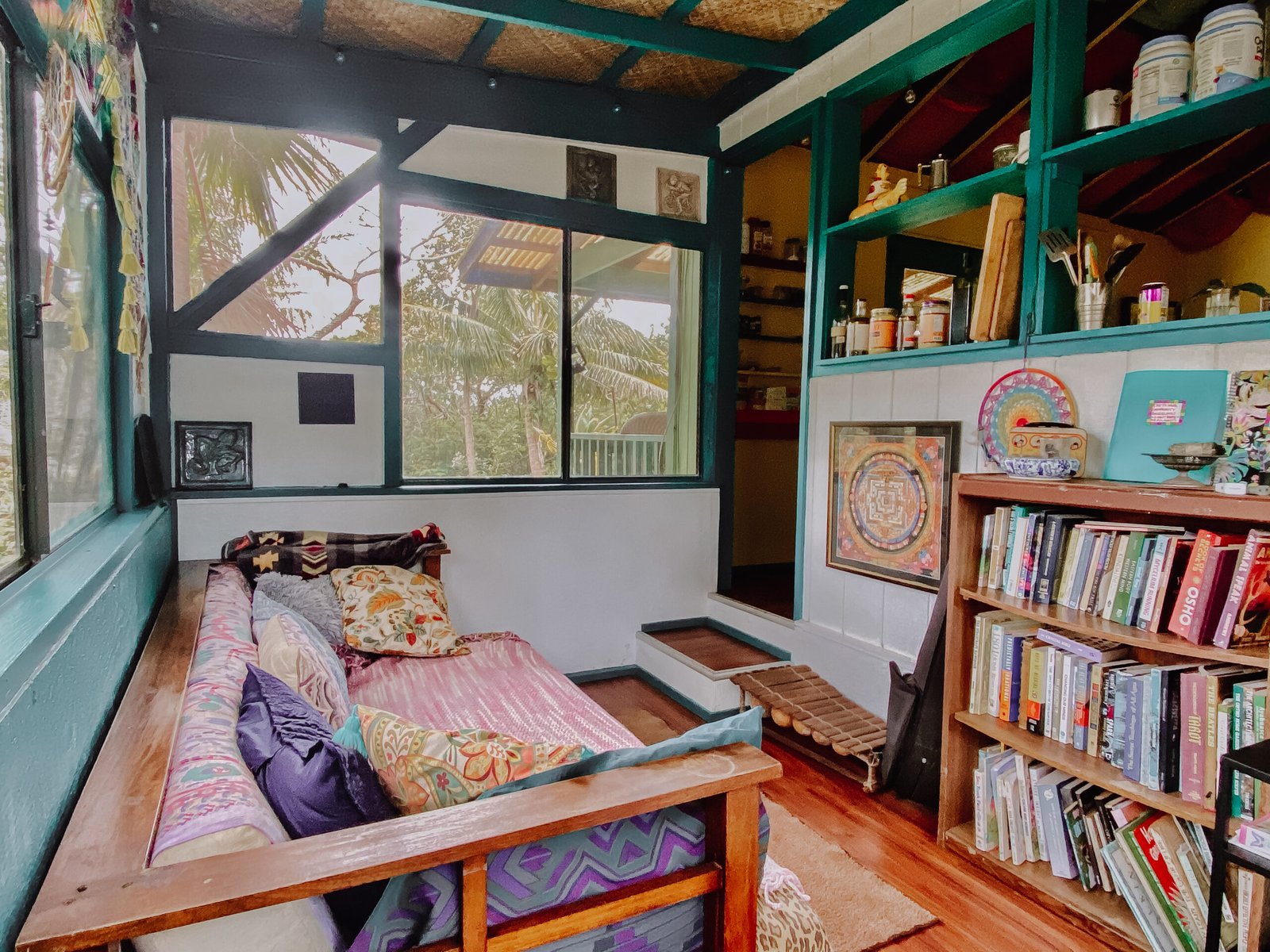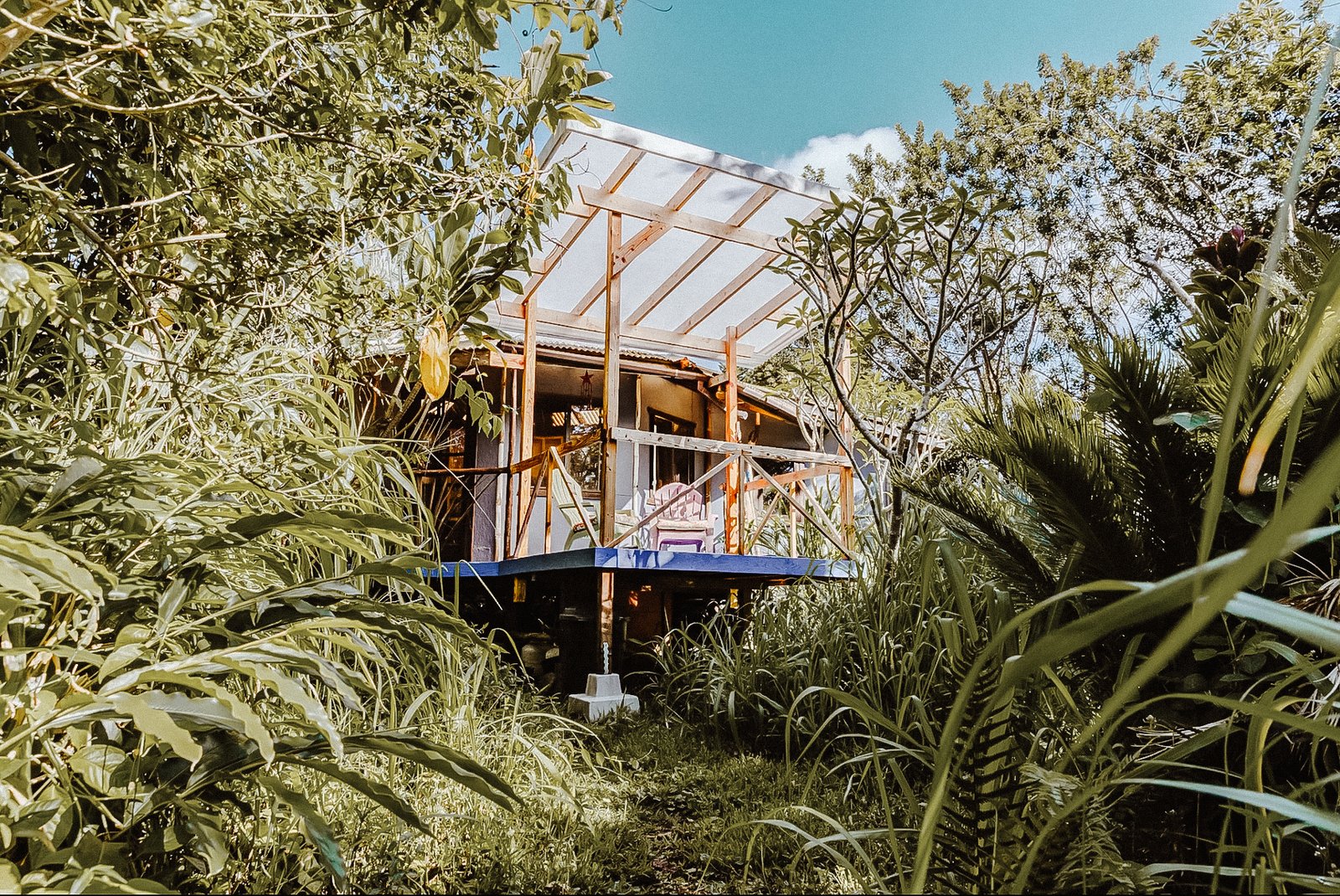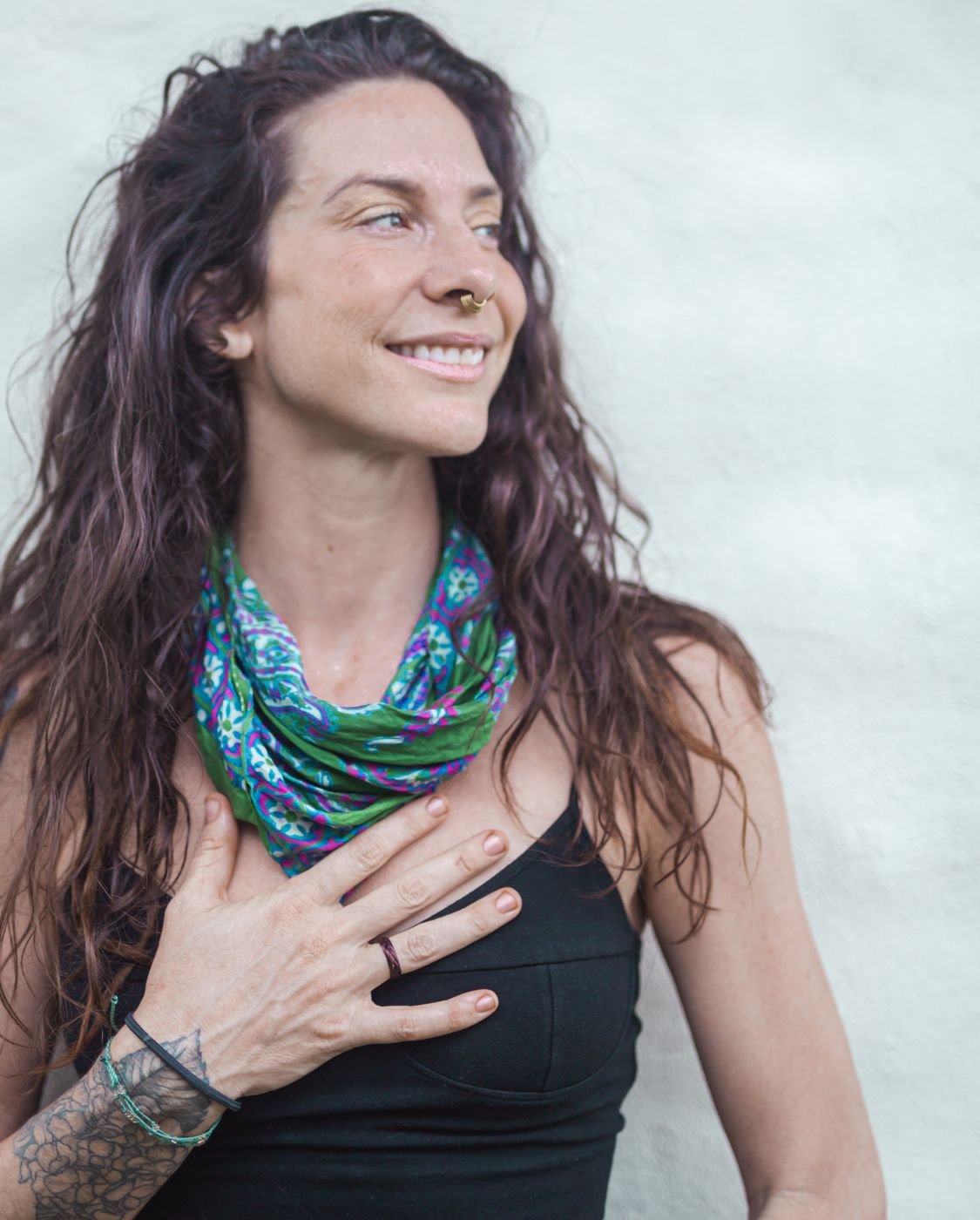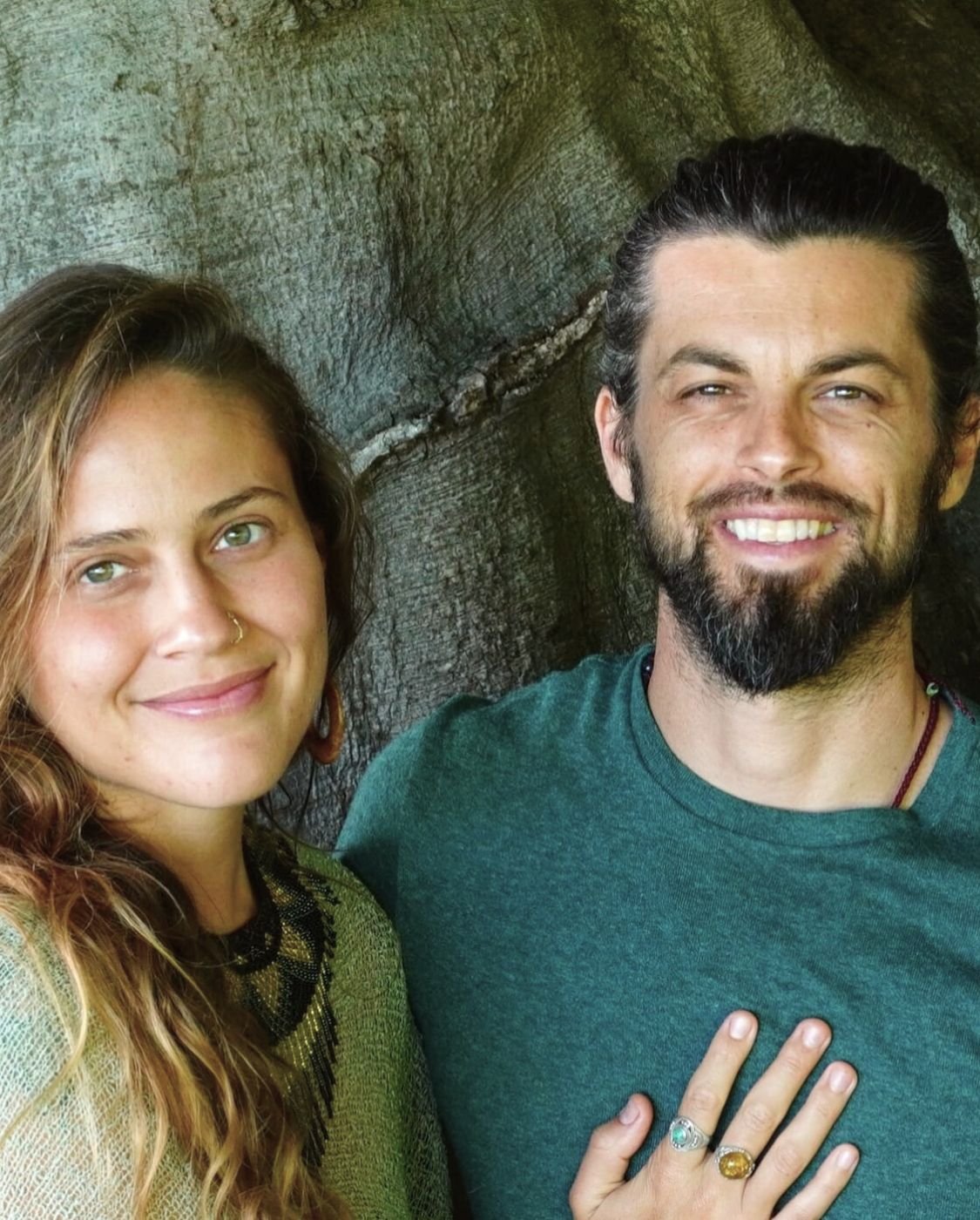 Elena & Ryan are the co-stewards and co-directors of the Earthsong Foundation, a not-for-profit organization and ecological community learning space. They are passionate about sharing the wisdom of yoga and permaculture and regularly offer conscious gatherings for the local community in addition to hosting retreats & trainings.
Ryan is a Tantric Yoga Teacher, Ayurvedic Cook, & Permaculture Designer with 15 years of experience in agroforestry, regenerative agriculture, and biodynamic farming methods. Ryan will be serving up our delicious food for the retreat and leading a hands-on group project with the land, bringing it all full circle from where the food grows in the soil to how it lands on our plate.
Elena is a Master Sattva Yoga Teacher, Ceremonialist, & Massage Therapist with 19 years of experience in the Healing Arts. She'll be offering up a Holistic Yoga Journey, integrating asana, somatic release, breathwork, kriya, mantra, & sound healing. She will also share an Earth Magic Ritual to invite spiritual communion with the elemental beings of the land.
Elena & Ryan Earthsong Stewards
For more information, please don't hesitate to reach out.