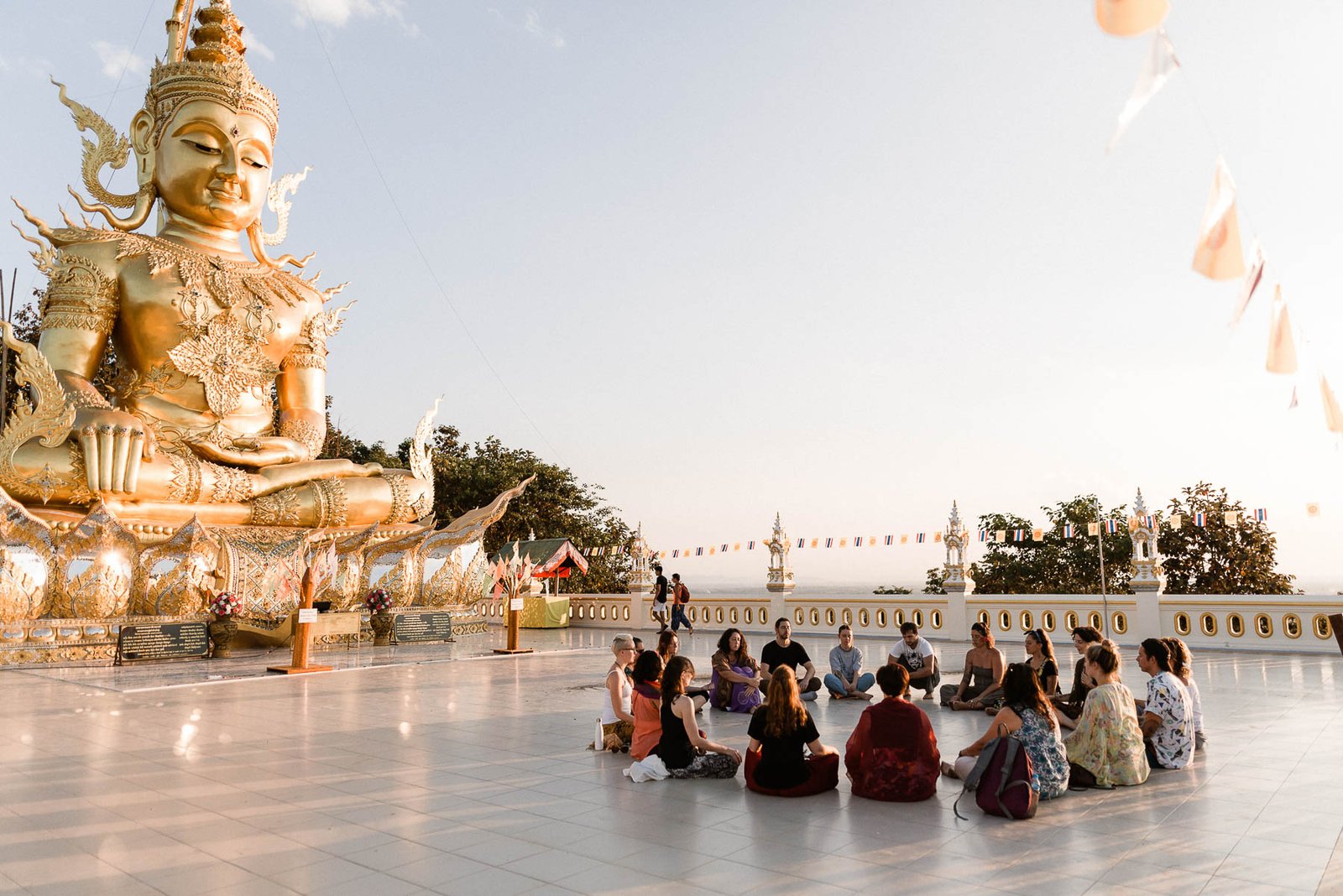 COLE CHANCE - KIMBERLY ERIN - PAUL WEINFEILD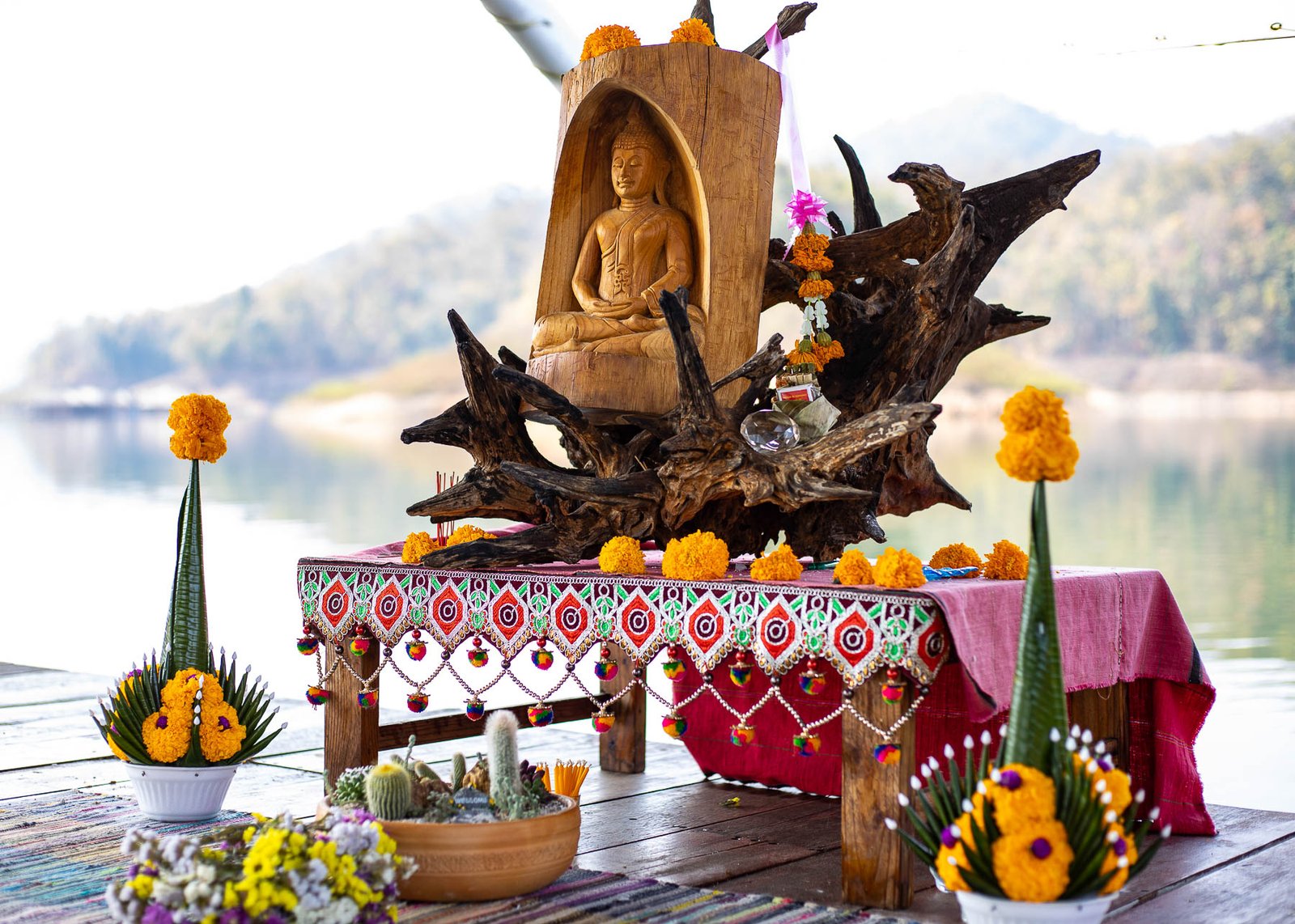 What we do - what we practice - inclines and molds the curvature of our hearts.
What capacity does yours hold? What lives within & outside of its borders?
The Brahma Viharas or The Heart Practices are the four qualities the Buddha encourages us to uncover and cultivate.
Join us this November for 7 nights in the rice fields of Northen Thailand to investigate & explore these qualities through movement, stillness, touch, voice, silence & service to find the many ways into our expansive heart.
"There is never an end to the path of the heart. There is no final safe landing place, no mythical fairy tale ending, no completion. Only endless unfolding. Your heart is endless."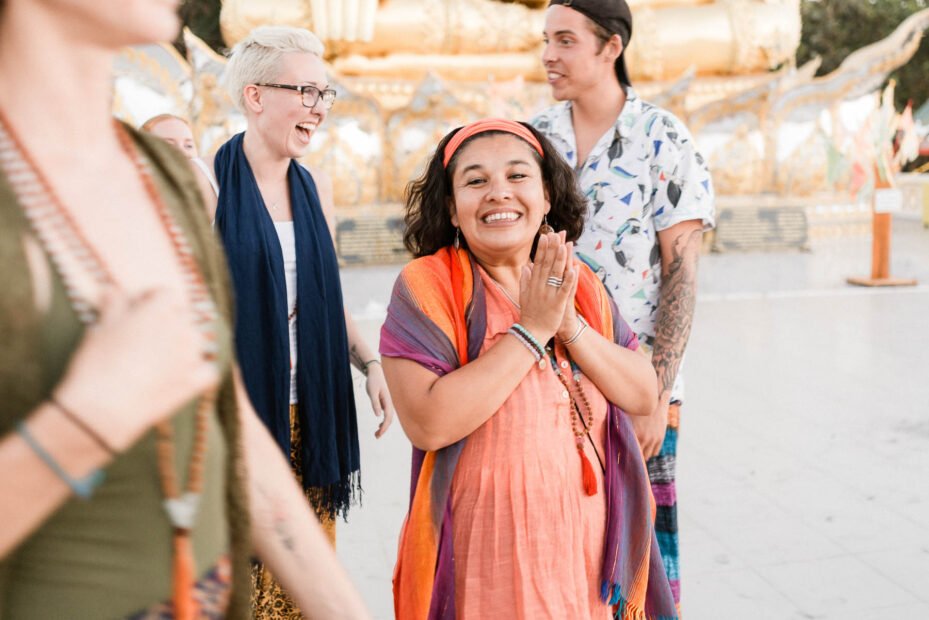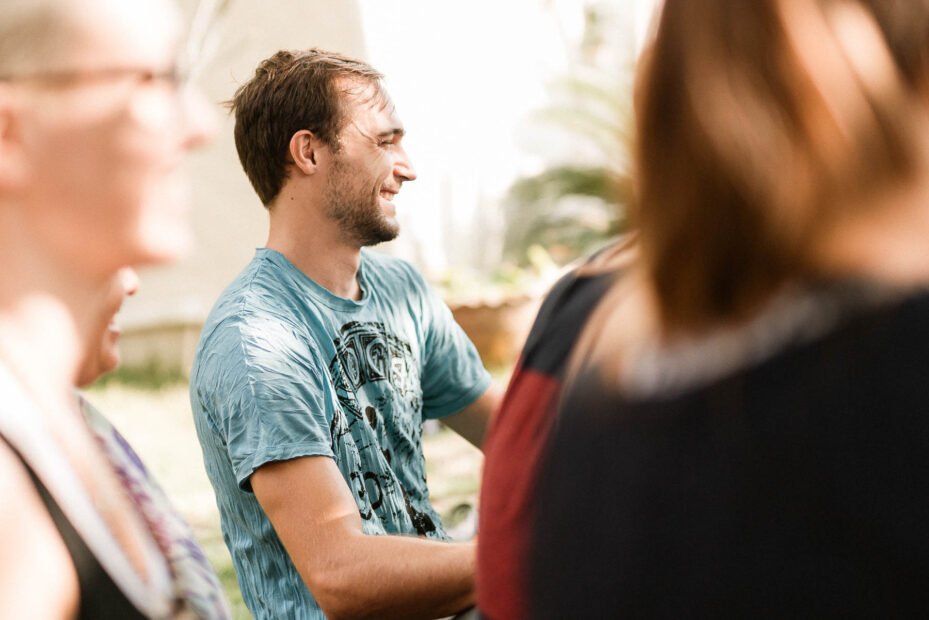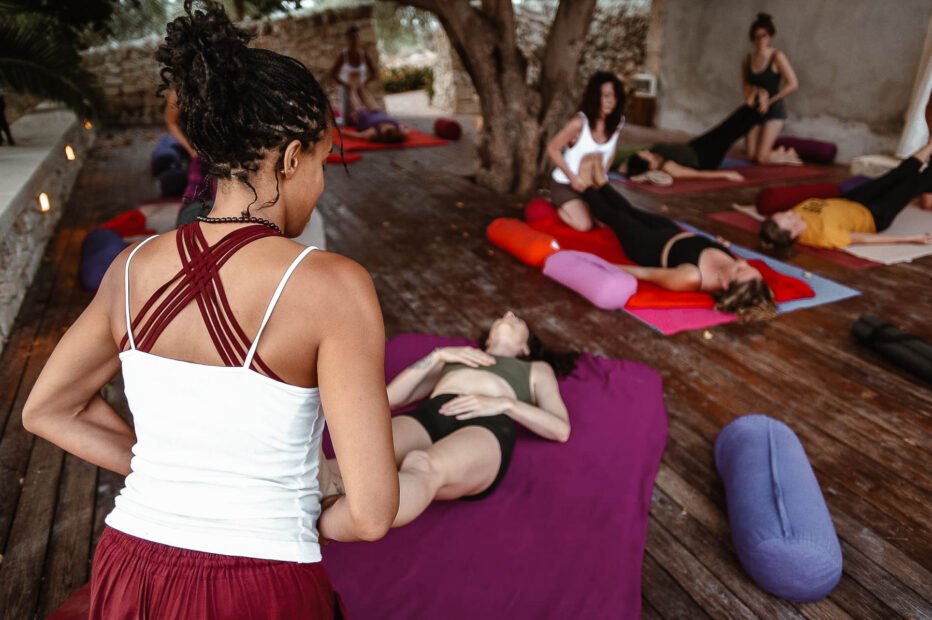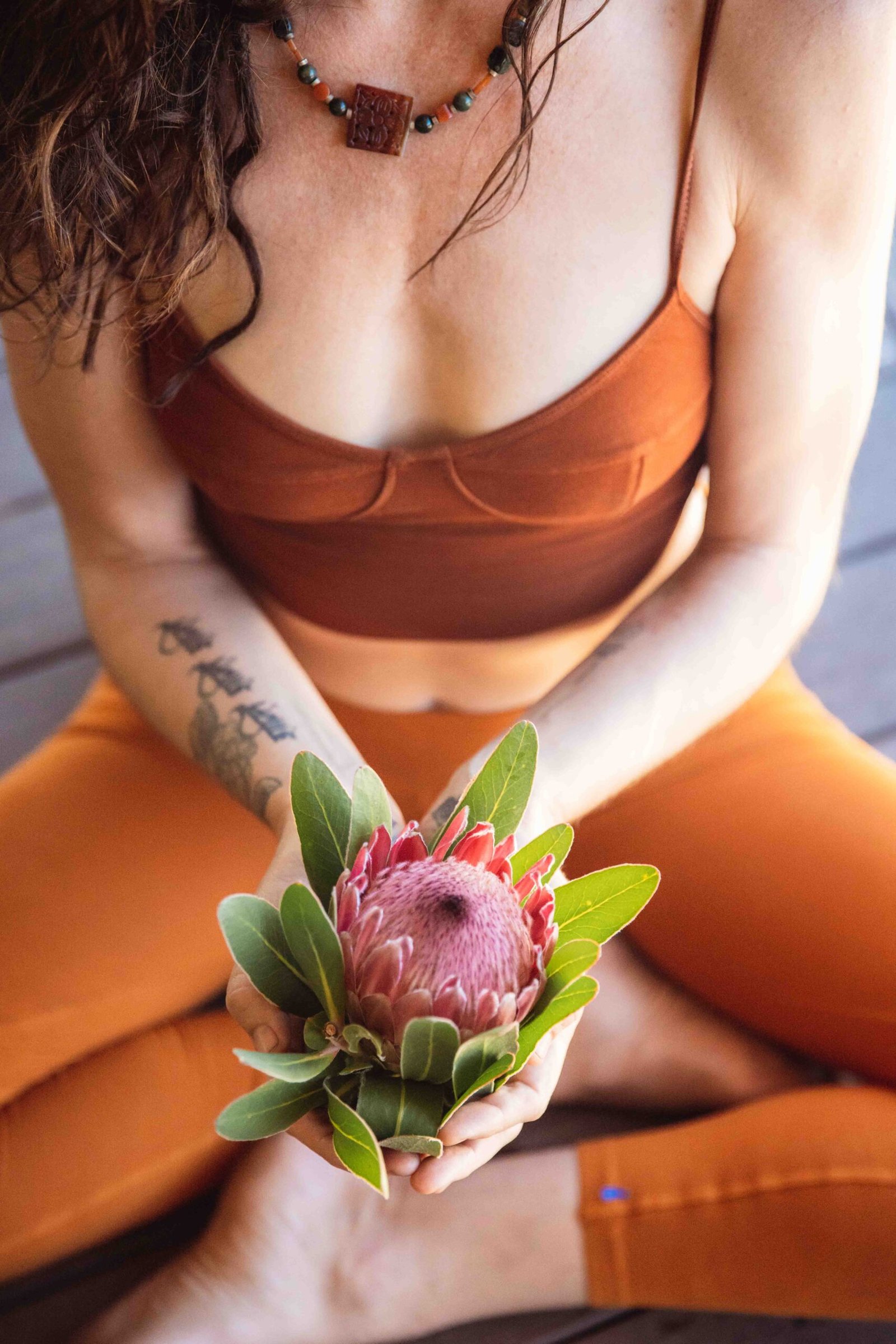 These beautiful qualities don't actually need to be created as they are already innate in each of us. However, as we go through life, with all its unseen challenges, our hearts tend to get guarded, bruised and a bit muddied along the way.
The invitation is to give our tender hearts a bit of a loving spit shine so we can come closer into connection - with ourselves, with others, with the wider world - and the Heart Practices are a potent pathway towards this cultivation.
As we continue to turn towards our natural capacity for kindness, compassion, shared joy and a steady presence - we familiarize ourselves with those sweet places until they begin to feel like home.
METTA - loving - kindess
KARUNA - compassion
MUDITA - empathic joy
UPPEKHA - equanimity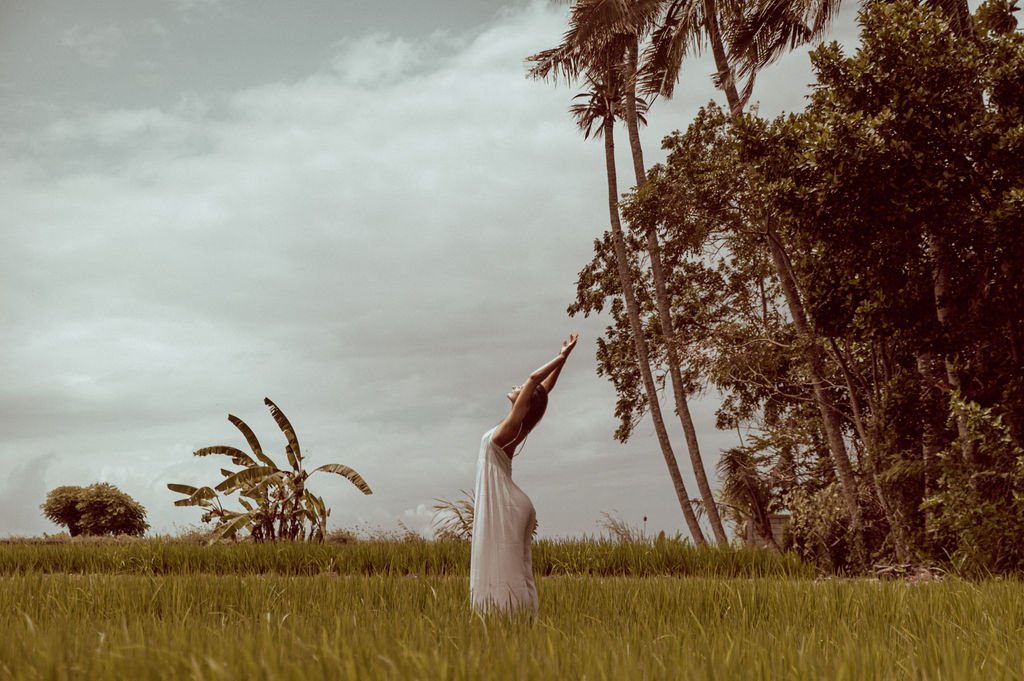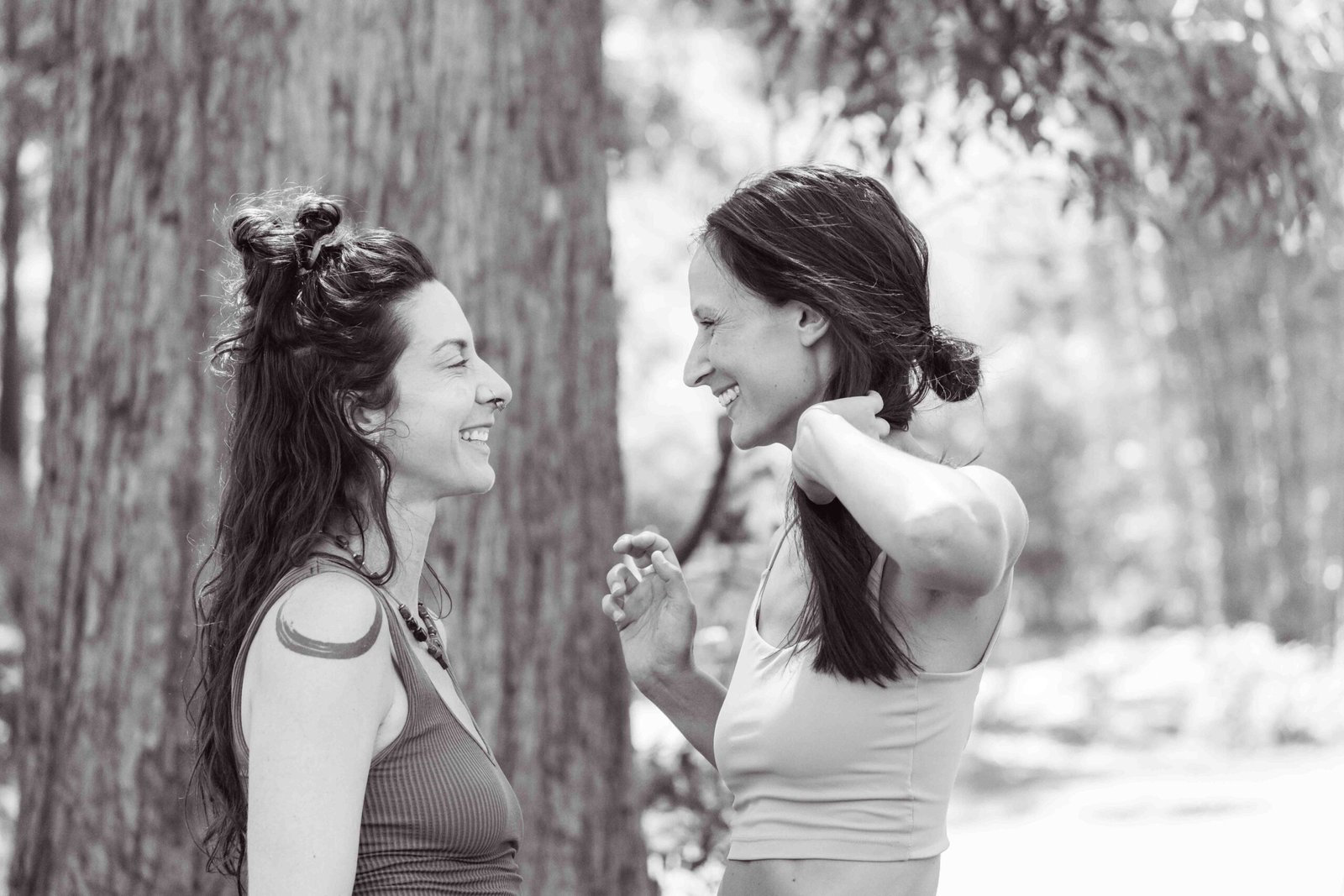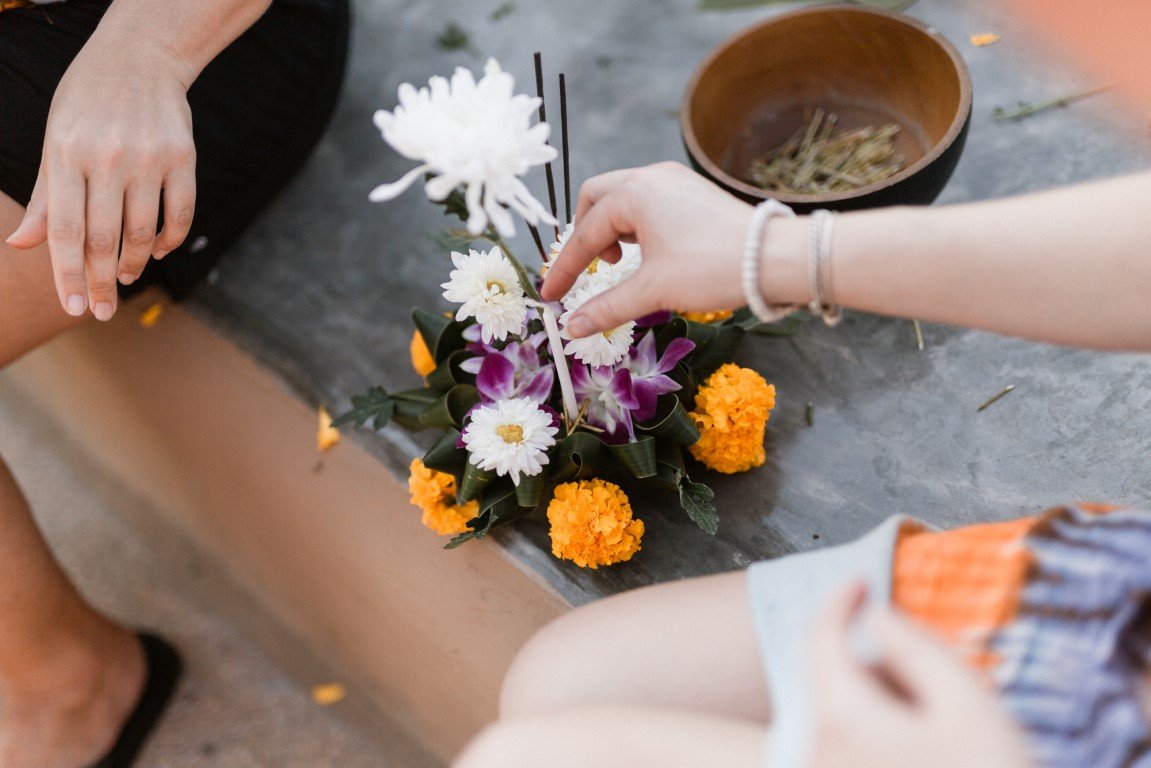 "The subject tonight is Love
And for tomorrow night as well,
As a matter of fact
I know of no better topic
For us to discuss
Until we all die."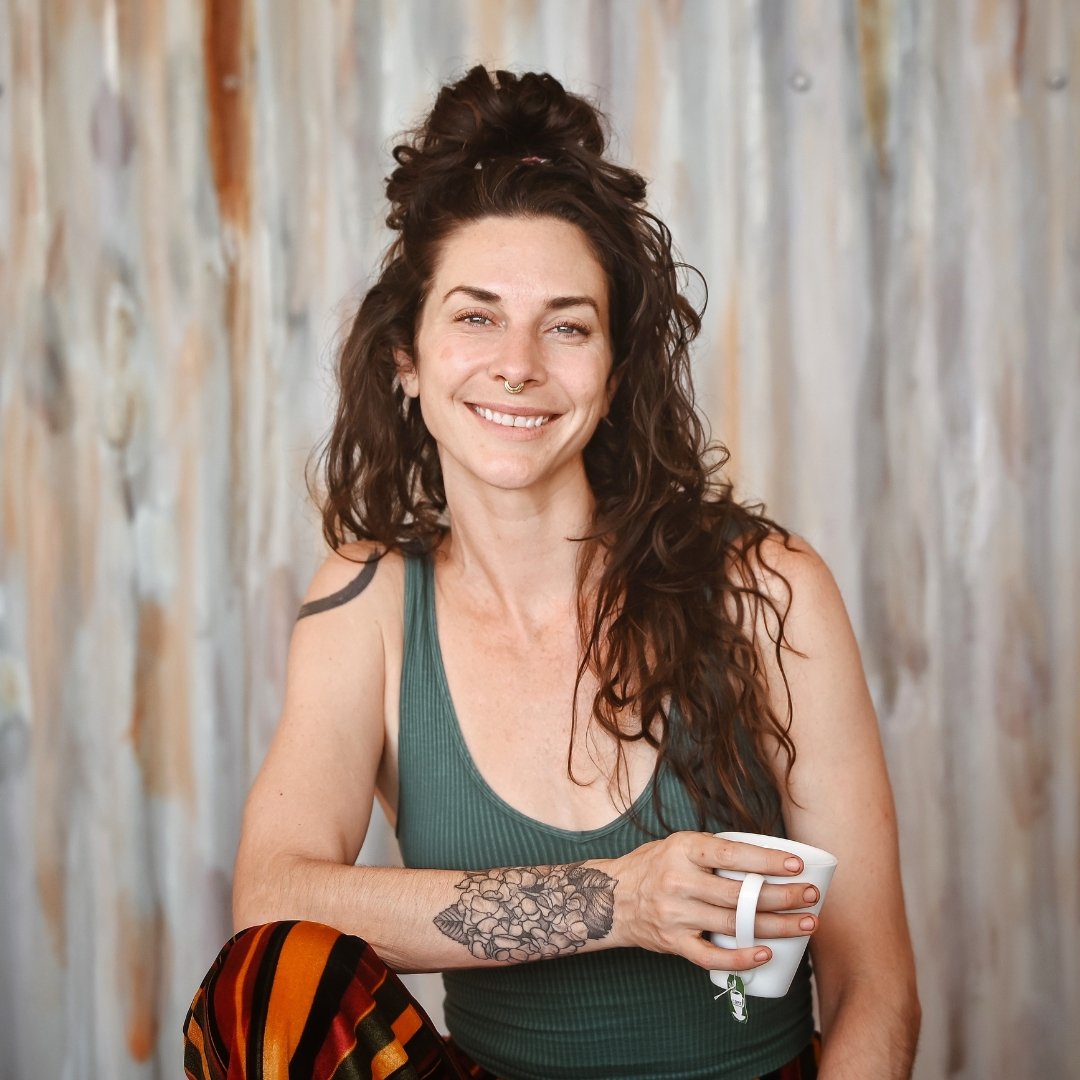 Paul is a meditation teacher in the Thai Forest Tradition of Buddhism. He has been practicing since 2004 and teaching in the Theravada/Insight style since 2008. He lives in New York City, where he's also a musician and author.
Cole Chance is a trauma-informed yoga teacher & addiction recovery educator. Teaching in many capacities, from retreats to trainings to festivals & prisons, she truly believes in the medicine in movement, the power of curiosity, the wisdom found in community. Her teaching fuse embodied flow, breath, neuroscience, yogic and Buddhist philosophy, swirled up with compassionate self-inquiry.
Kimberly has been a yoga educator for over a decade, she is deeply committed to sharing the timeless teachings of yoga with a therapeutic approach. Known for her poetic articulation + calming demeanor, Kim's classes are built around intelligent sequencing that invites students to tune into their body + mind with curiosity + openness. She is the owner of The Space Yoga Studio (Aus), an advocate for at risk youth, foster carer + lifelong student of the wisdom tradition of yoga.
"There are four good things worth practicing. Being kind toward everything alive. Staying level and steady. Feeling happy for any creature anywhere that is happy. And remembering that any suffering is also yours."
The intention of the week is to disconnect from the outer world for a bit in order to reset, recalibrate and rediscover. We'll also invesetigate from myriad angles to the ways in which we can exfoliate & expand the qualities of the heart.
07:30 - 09:00
09:30 - 10:30
11:00 - 13:00
13:00 - 16:00
16:00 - 17:00
18:00 - 19:30
19:30
Vinyasa Yoga Practice
Farm Fresh Breakfast
Exploration to Sweet Local Sites
Lunch + Rest + Massage
Buddhist Inquiry w. Paul
Gentle Yoga Flow
Dinner + Rest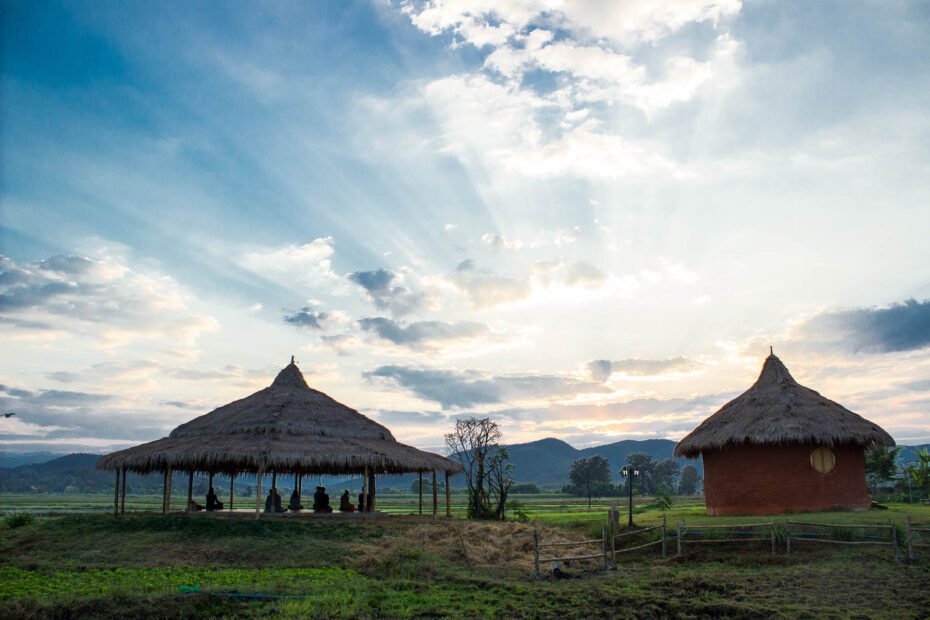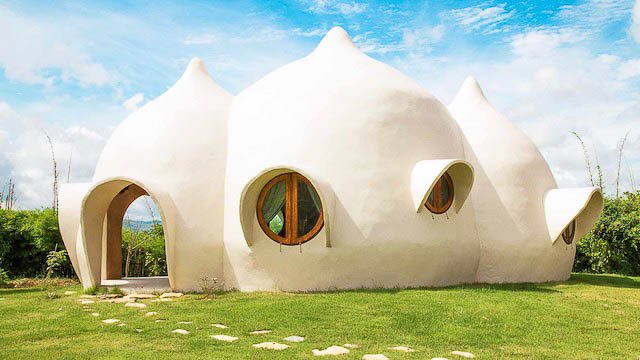 Our home for the week will be in the rice fields of northern Thailand at an eco-retreat center and organic farm complete with an array of accommodation from understated luxury villas to down to earth adobe huts. This is one of our favorite retreat spaces in the world!
Just 30 minutes outside Thailand's cultural center, Chiang Mai, this off-grid space embraces living alongside nature with organic farming practices, pure foods, earthen designs, as well as making considered choices in all sourced supplies.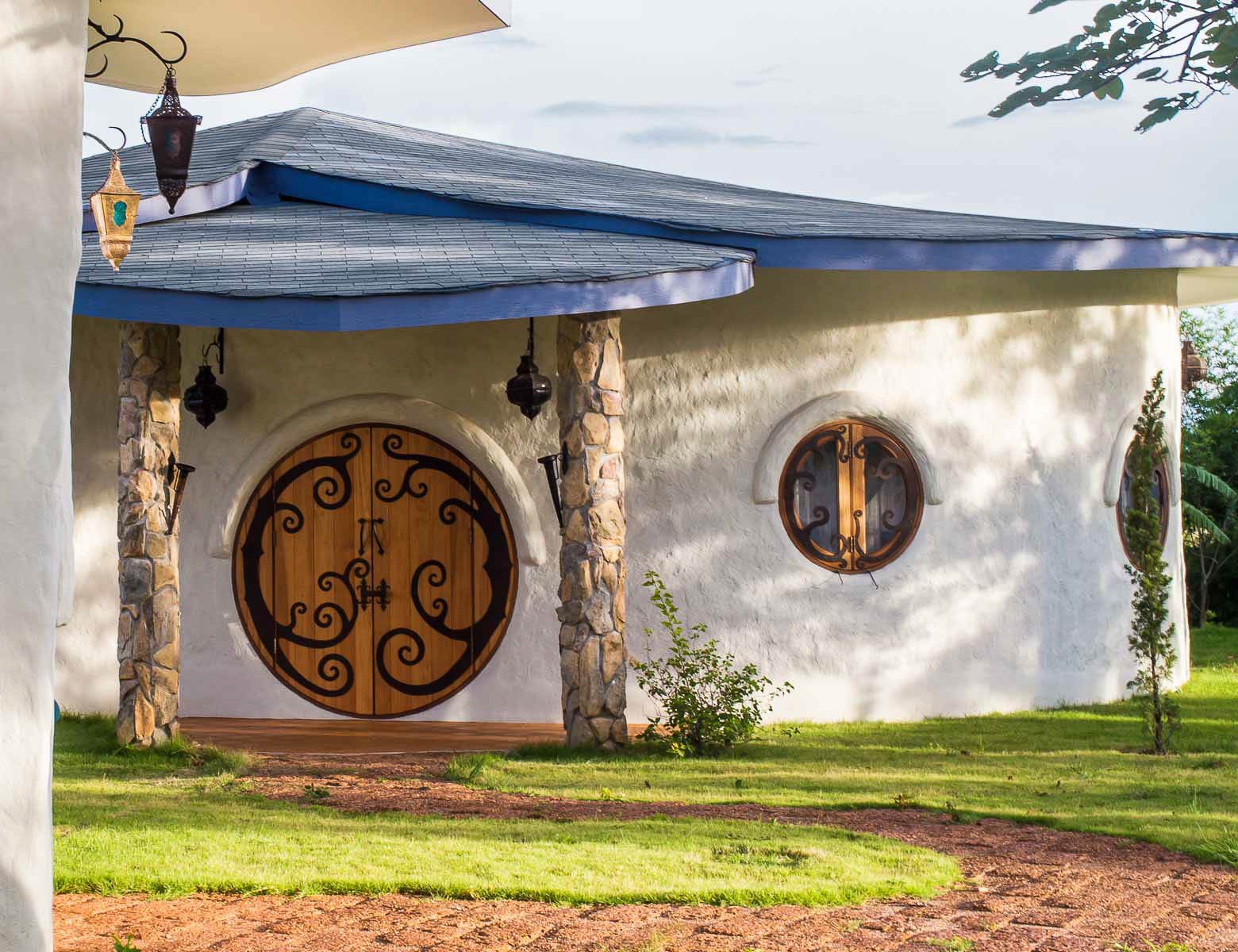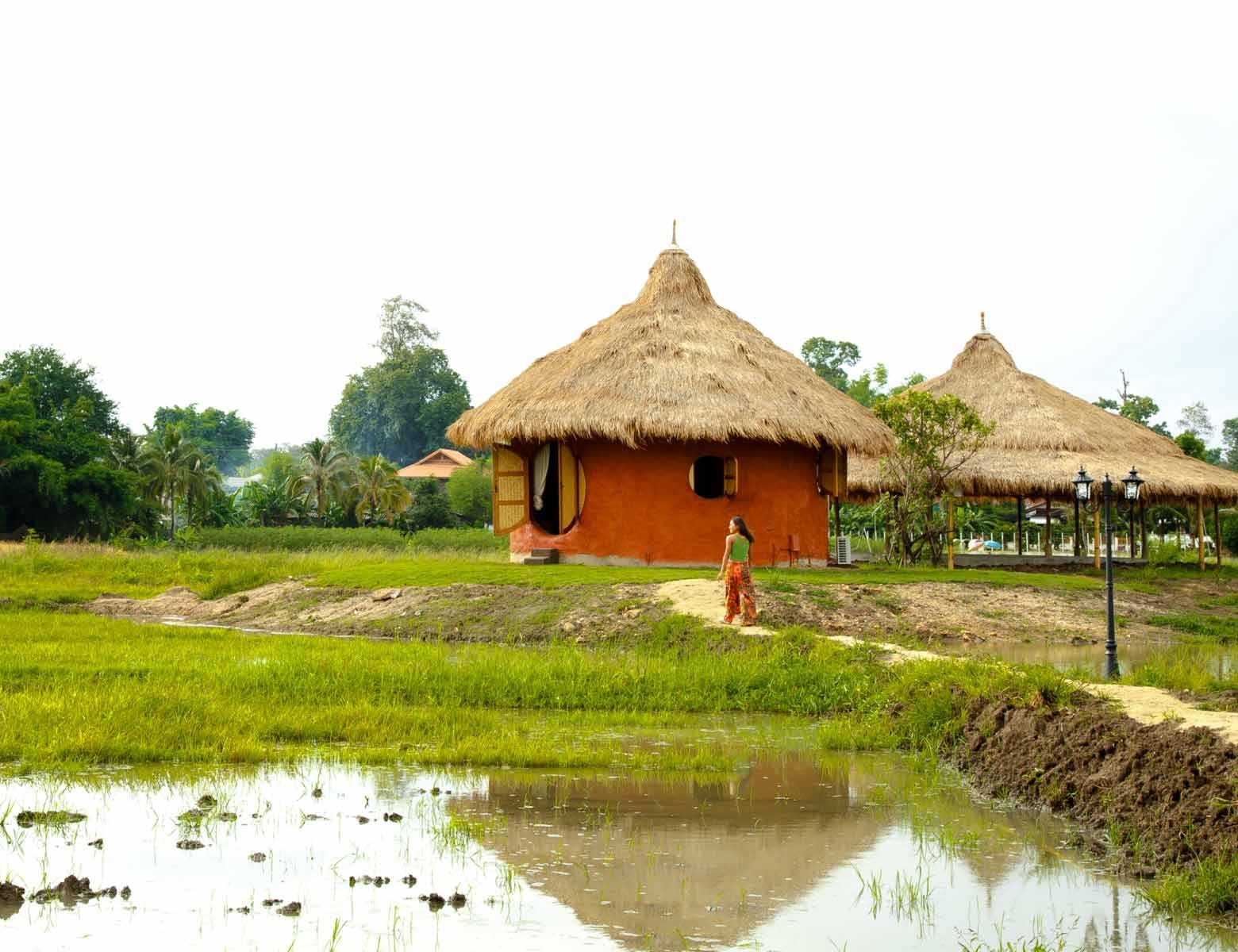 PACKAGES FROM
$2050 - 3050 USD

Accommodation of your choice at our beautiful eco-lux retreat center

Transportation between our venue & Chiang Mai, prior & after retreat

3 plant based meals a day. All food is sourced locally, most grown on the farm!

Daily yoga & experiential workshops with Cole & Kim

Meditations & Buddhist philosophy led by Paul, who is trained in the Thai Forest Lineage

An afternoon exploration & sunset at the unique Doi Saket Temple (where the Buddha was believed to have visited)

Day trip to Chiang Dao with a full elemental experience as you climb to Buddhist temple then descend to the belly of the earth with caves full of intricate carvings, and soak into some nearby natural hot springs.

A karma yoga farm project. Our home is a full working farm so we love to help them out with projects. One year we planted papaya trees and another, we learned and helped to harvest rice!

Yoga mats + props will be provided but feel free to bring any favorites of your own
Flights and transportation to and from Chiang Mai, Thailand

Massages

Off-site food & souvenirs

Coconuts, kombucha, snacks on premises

Moped rentals, highly recommended!

Travel Insurance